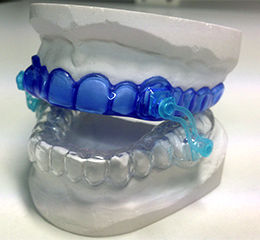 Composite Restorations
Tooth-colored/bonded restorations are natural-looking fillings that prevent further tooth decay while replacing lost tooth structure. Generally completed during one office visit, this bonding procedure can significantly improve the appearance of a tooth. Composite restorations come in a variety of shades to match the color of the surrounding tooth structures. The cost of tooth-colored composite dental fillings is greater than silver fillings, and insurance companies will not usually pay the difference on back teeth.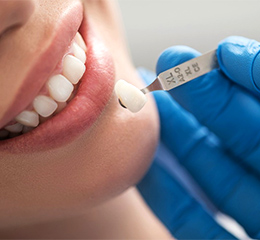 Dental Crowns
If you've suffered permanent damage to the structure of a tooth, dental crowns make an excellent choice when recreating the form and function of a damaged tooth. Crowns are able to provide the strength and function of a natural tooth because a crown basically replaces the entire external portion of the tooth all the way down to below the gum line. In addition to replacing original teeth, dental crowns can also be crafted to create an even better-looking esthetic to your smile.
DON'T BRUSH OFF PREVENTIVE CARE!